If you've always been a neat and tidy, well-organized person then you may find my lifestyle surprising  That's ok.  I do, too.  For as long as I can remember, I have been a slob.  It's not that I lack the desire to be neat and tidy, quite the opposite.  There are countless pins on pinterest that illustrate the beauty in being organized and many of them are saved to my "being cleaner" and "being organized" boards.  The problem is, something gets lost between the desire to be neat and tidy and the ability to put it into action.  I definitely need some help!
Here is a perfect example.  My kitchen is embroiled in a constant battle of clean vs. dirty.  Dirty has long come out on top in these vicious skirmishes.  When we got our kitchen remodeled last year, Clean made a good run on things but lately, Dirty has made it's way back in here.  As you can see.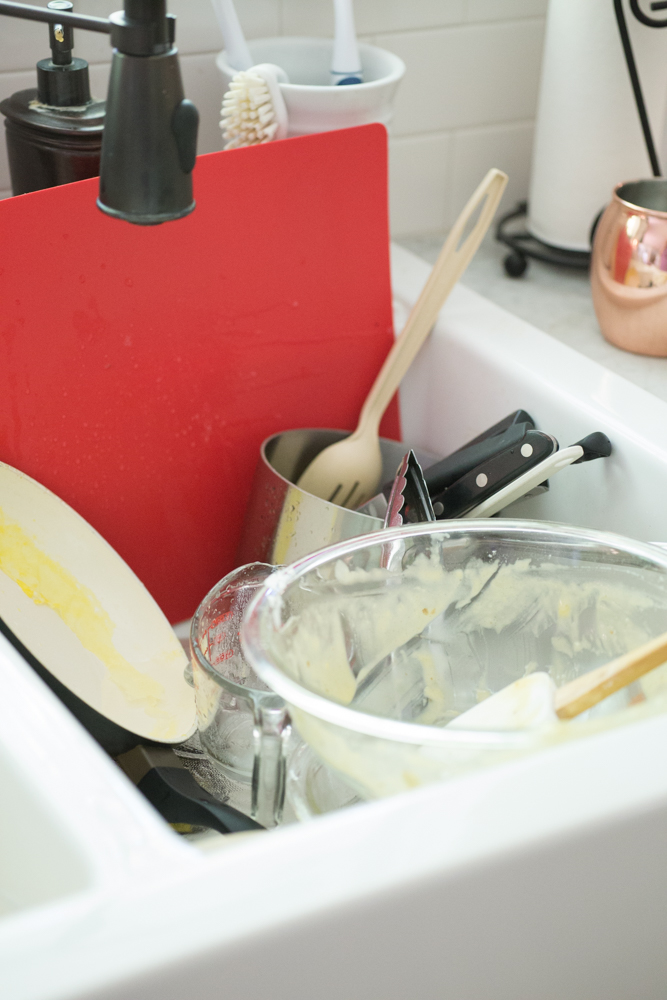 There is always a stack of dishes waiting to be washed.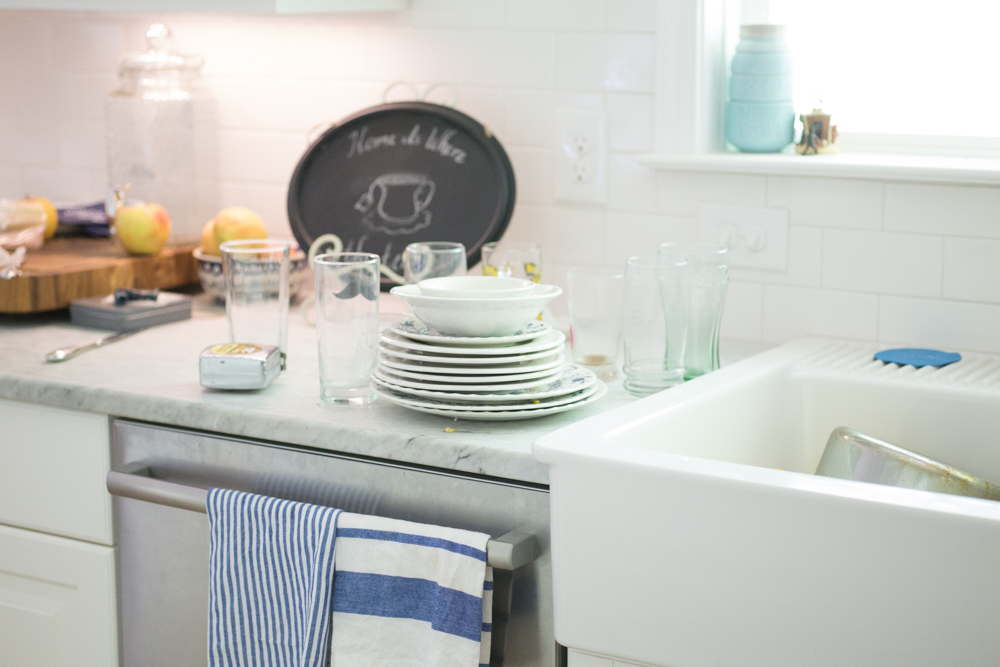 Dishes always waiting to go into the dishwasher.  Waiting because the dishwasher is full of clean dishes waiting to be put away.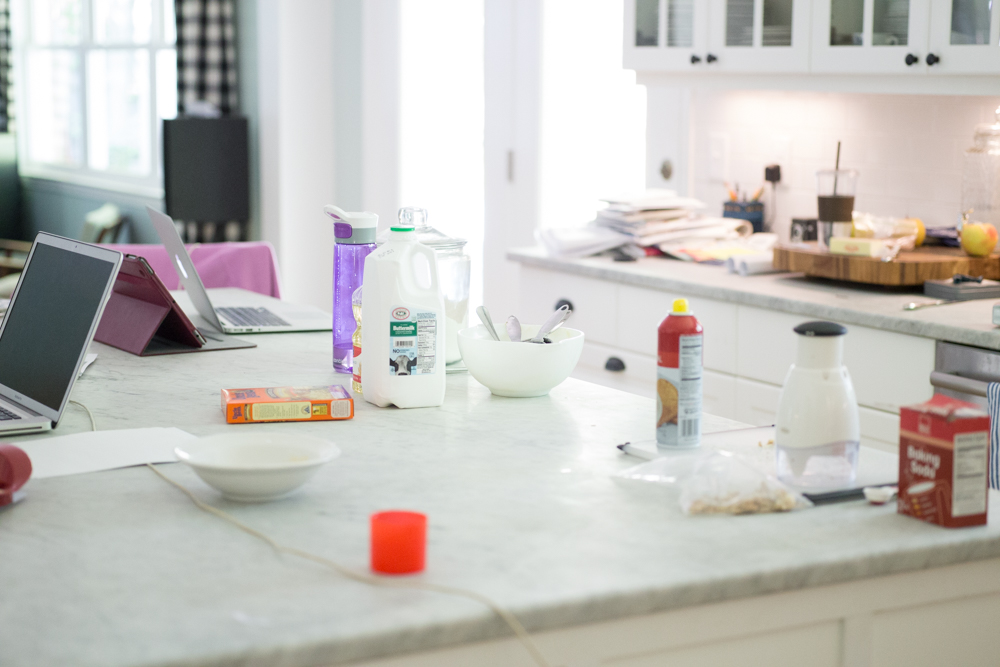 Yes, two laptops and an iPad.  What the heck?  In the kitchen, all the time.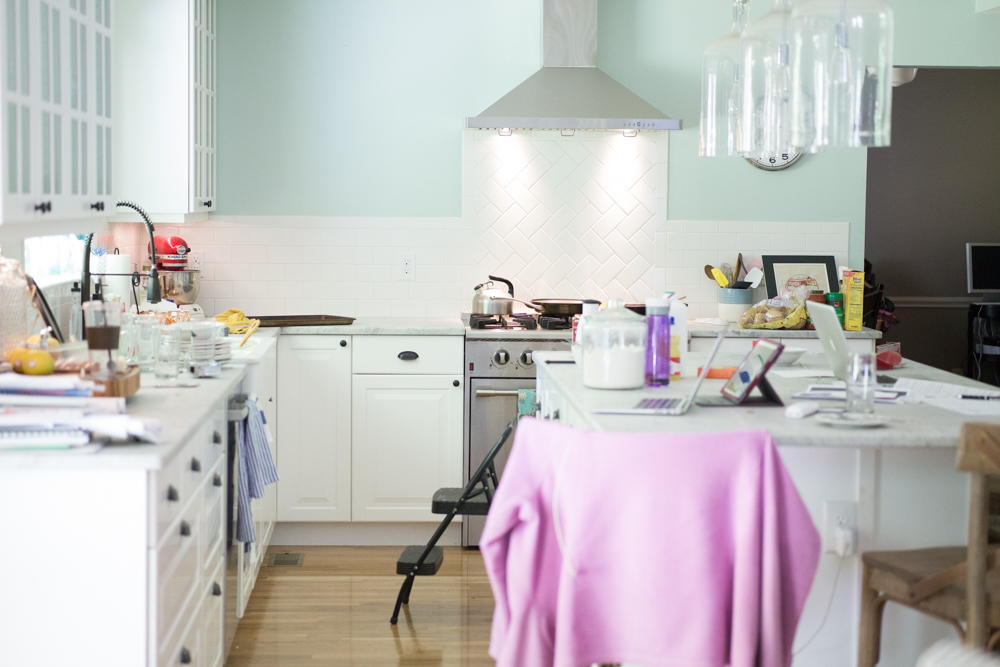 Dirty pans from last night's dinner still sitting on the stove because I was too tired last night to wash them.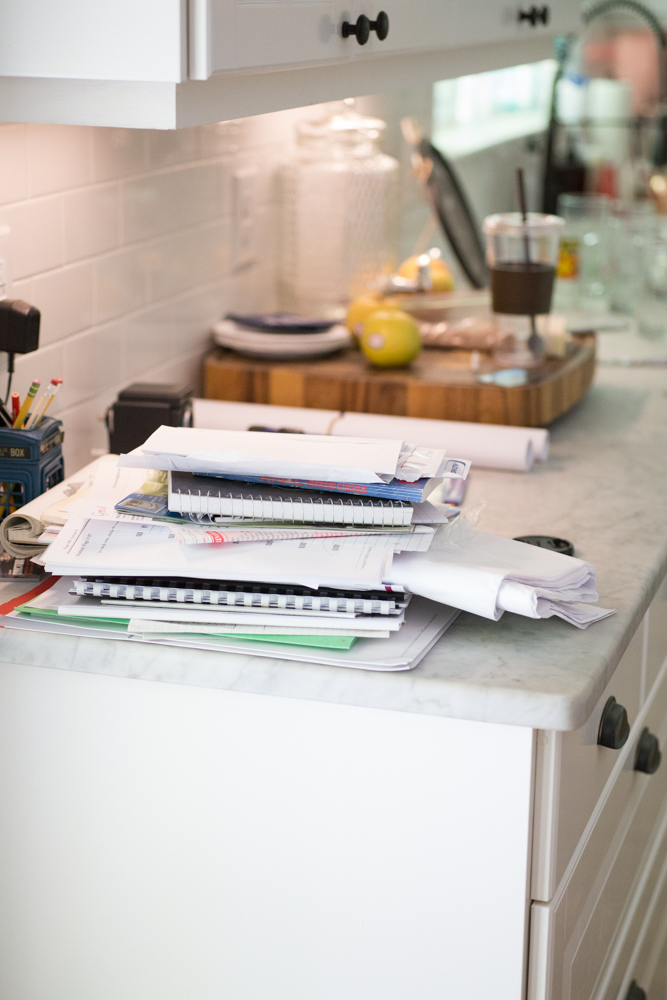 Take a walk around our house and in almost every room you will find a stack of paper.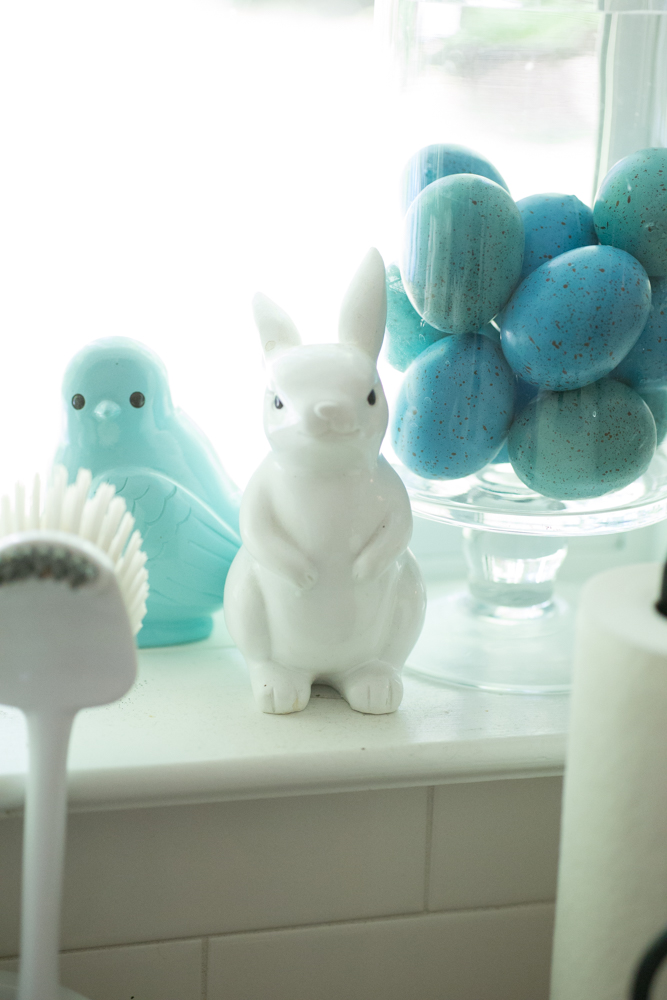 I think it's about time to put the Easter decorations away, don't you?
This mess is so symbolic of the cluttered mess in my brain.  At any given moment my mind is racing with thoughts of all the things I want to do, need to do, and wish I had the gumption to do.  It's so overwhelming that I end up putting everything off, pushing it all to the side and trying not to think about it at all.  So the mess gets bigger, entrenches itself deeper, until finally I break down and try to attack it.  Things will get clean for a while and then go back to dirty again.  It is my goal to find a way to combat the Dirty once and for all.  Suggestions are welcome!
So I'm curious, have you ever found yourself overwhelmed by even the simplest, day-to-day responsibilities?  Were you feeling that way in the past but you found a way to overcome it?  I would love to hear about it.  Your suggestion could be the one that clicks and makes me go, "ok, I can do that!!" 🙂  If you've always been neat and tidy, you have my deepest admiration.  I love walking in somewhere and seeing everything cutely stored away where it should be.  I just don't know how to do that myself!
Looking forward to seeing your suggestions or hearing from other cleanliness-challenged people like me!!