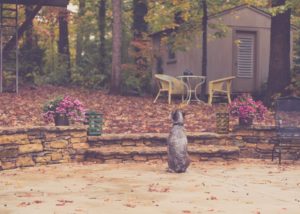 For the last 12 years, we've been in this house. My boys were 2 and 4 when we moved in here and so many memories were made here. In my whole life, it's the longest I've ever lived in one place. When I was younger, my family moved (in the same city) fairly often. From the time I can remember, we lived in 5 different places so there isn't one place that really lives in my heart as my childhood home. For my kids, it's different. Where we are now is what they will always remember as their childhood home and now, we're leaving.
My husband got a new job last year in a town that is a couple of hours away from here and he has been commuting back and forth since September. It has been tough on him being so far from us all week and then coming home on the weekends and tough on us, too. Recently though, we sold our home and next week we are leaving.
It has been a bittersweet time. My extended family is here, including my sister and her children who live right around the corner from us so leaving everyone we're so close to is definitely hard. On the other hand, it is exciting, too. We are moving into a new house, one that we really like a lot, that has pretty much everything we've ever had on our dream home wish list and it has been hard to be excited when for everyone else it is a sad time.
Even though we'll be farther than an around-the-corner-trip from our family, I'm excited about our move. The boys and I will finally be reunited with my hubby all week long and will live as so many other family do and feel more connected to one another. I can't wait!! Once we get settled I plan to get active with writing again and look forward to posting about our new home!
Hope all is well in your world!